Sprache: de | en
Verschiedenes
Bilder Geschichten
Info: Die Seite ist leider nur in Englisch verfügbar!
Picture Stories - Hamburg January 2014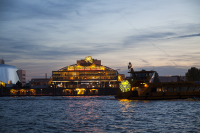 A short visit to the Hamburg harbour with the Lion King musical in the background. Also visited the Cap San Diego, a former cargo ship now serving as restaurant.

More Pictures
For further pictures see below: