Sprache: de | en
Verschiedenes
Bilder Geschichten
Info: Die Seite ist leider nur in Englisch verfügbar!
Picture Stories - Hanover Zoo May 2011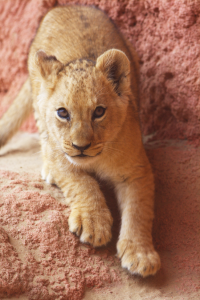 A visit to the Hanover Zoo in May 2011 with quite a lot of pictures from lion cubs of the "Berber" lions, a very rare group of lions. So, it is even more nice to see they have offspring.
In addition, the Hanover Zoo has build a small town from Alaska, called Yukon Bay with lots of native animals and the typical architecture and buildings used during the gold rush ages. A gold mine, a crane, market hall, and many more is there and nicely shaped enclosures for the animals.

More Images
Some pictures from the zoo in Hanover and Yukon Bay: