Sprache: de | en
Verschiedenes
Bilder Geschichten
Info: Die Seite ist leider nur in Englisch verfügbar!
Picture Stories - Zoo Hannover July 2013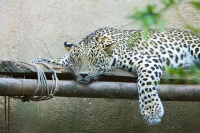 The zoo in Hannover is always worth a visit, even if the lion cubs are not there anymore. It was a lovely day, although the lions were not very active. The picture on the left shows a resting leopard.


More Pictures
More pictures are below: