Language: en | de
Misc
Holidays
Misc - Holidays in Fuerteventura
Lion King every where around the world!
In December 2004 I decide to make holidays in Fuerteventura (Spain) to have a rest from all the Lion King stuff. :) The hotel, named Iberostar Palace is located in a wonderful and peacefull place called Sotavento. The first two days I played Beach volleyball, go swimming and lieing under a clear blue sky in the warm sun. Here are some pictures from the Hotel so that you can better imagine what I'm telling about.
This is the hotel: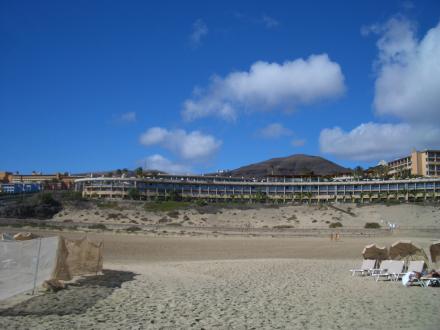 And this is the view from it: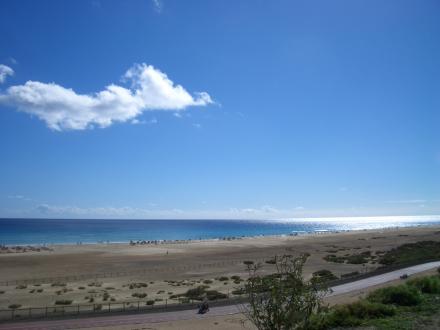 In the evening everything was over, when I saw this:
Looks interesting, doesn't it? OK my holidays are over and instead I load the battery for my camera.
Than the evening was there and I was very interesseting in that what I would see. I take some pictures but the quality aren't very good, because it was dark and the place where I took the pics is blocked by this pillar.
As I said before the quality of the picture is very bad. But I think you have an impression of the broadcast.
The musical itself was very good. They show some cuts from the film and plays all the songs from The Lion King, alternately in three languages! and the actors moved to the rhythm. Sometimes this looks very funny :). The costumes was desgined very well and let us remember on the ones from the orginal musical, also the background of the stage.
At the end I was sad about the point, that I noticed the event to late to take part on it. :(